The Premier Sign Company of Connecticut
For over 55 years, SIGNLite has been an industry leader providing our clients with high quality custom signage. Whether your business is looking for a complete sign package or simply looking to update your current signage, let SIGNLite guide you through the process with our turnkey approach. Our creativity and capabilities are limitless, and our team of dedicated professionals are always ready to assist and strive for total customer satisfaction.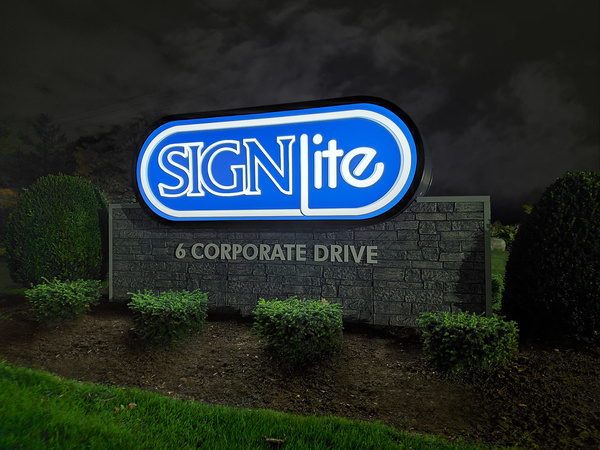 Potential customers make a judgment about a business in split seconds. They know what a business has to offer based on their digital or signage impression before continuing to form opinions as they scroll through their pages. Does your signage business have the correct details to offer a lasting impression? Keep discovering what clients want to know before hiring sign-making companies and how our services can fulfill customized solutions for your ad signage needs.
FAQ signage with light
What types of signage services are available?
Signage offers a lot of different advantages for a business. The right company knows the art and science of creating the perfect signs and will gladly help you reach your goals. The most common types of signage from a signage company includes the following:
Outdoor signs like the lobby and directional signs
Building signs
Monument signs
Window signs, such as the ones that communicate whether you are open or closed
Murals
Event signs
Corporate event signs and trade show ads
Do you need permits to design or install a sign?
Digital signage in North Haven CT has different codes and rules in different cities, counties, and municipalities. Each jurisdiction wants advertisers to follow the correct codes and designs when installing the signs and will usually have a final inspection to verify you meet all the requirements. It is beneficial to work with a designer that will pull all the permits and licenses needed to design and install a sign, so you do not have to do any footwork or get into legal complications.
Great sign layout and installation companies have an entire team of designers in charge of different stages of the design process and will give your signage the attention and service it deserves to be a good and attractive sign. This case means you will never get a hastily developed sign, need multiple revisions, or get into trouble because you lack the proper legal conditions.
How is the design process of custom signs in North Haven?
Who will handle the design process, and how will they fulfill the contract? You should learn details like this, so you know who will be in charge of the design and whether they will be the point of contact if you need a revision or upgrade.
Find out how long the entire process takes, the estimate of the entire project, and the job location.
A company that flip-flops or does not give you clear-cut answers will also do a shoddy job, so take your time in vetting all potentials before signing the contract. We are comfortable giving you all these details via a dedicated point of contact, so you can always reach us with your concerns with ease and speed. In addition, we do everything in-house, so it will be easier to get updates on each stage designing the signs and banners in North Haven, from the ideation stage to actual fabrication and installation.
Our signage with light services is one of the tops in our company, and we have enough case studies for you to analyze and make your judgment. Please look at our services online and contact us to book further consultation.
Signage With Light New Haven
SIGNLite
+1 203-239-6799
6 Corporate Drive
North Haven
CT
06473
View Larger Map
We welcome your comments!