The Premier Sign Company of Connecticut
For over 55 years, SIGNLite has been an industry leader providing our clients with high quality custom signage. Whether your business is looking for a complete sign package or simply looking to update your current signage, let SIGNLite guide you through the process with our turnkey approach. Our creativity and capabilities are limitless, and our team of dedicated professionals are always ready to assist and strive for total customer satisfaction.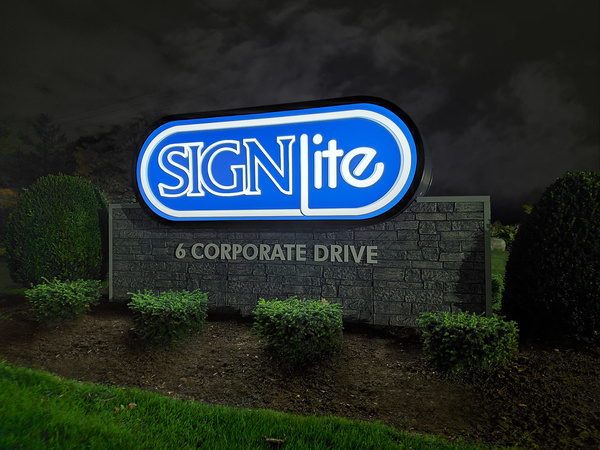 When designing signage for your business marketing camping, it is imperative to create signage that attracts your targeted audience and stands out from the crowd. Here at SIGNLite, we are a leader in the signage industry. We are determined to exceed our clients' expectations. Our team can handle anything you need, from intricately designed graphics on interior surfaces to high-rise exterior lighting and signage. You rely on our team for signage installation in North Haven, CT.
Reasons To Let Us Do Your Signage Installation
Here at SIGNLite, we know that a well-designed and installed sign is vital to conveying a brand message. Below are some of the reasons clients in North Haven trust us for their custom signage installation.
We only use high-quality materials
Our highly experienced craftsmen only use architectural-grade materials and creative designs to develop signage that reflects the image you want to portray. Our signages are available in various materials, finishes, colors, and mounting options and are built to stand the test of time.
We make it simple to order
Our transparent and convenient ordering process ensures you get exactly what you need. Unlike other signage installation companies, SIGNLite uses a state-of-the-art project management system to move your project along quickly every step of the way.
We're flexible
When installing signage, we know that one size doesn't fit all. That's why we offer a variety of methods to install your sign. In our years of working experience in this industry, we've learned what works and what doesn't – and are always ready for a challenge. We also offer rush service because we know some projects have tight deadlines.
We offer competitive prices
Clients in North Haven find that our pricing to be competitive. Our goal is to build good relationships with our clients. So, when we provide you with a quote for your signage project, you can rest assured that you will receive a fair price in line with industry standards.
We make it easy to work with us
Here at SIGNLite, we strive to give you a seamless and hassle-free experience from the moment your project starts until the time of final delivery. We are here to make the entire process easy for you and are receptive to any concerns you may have along the way.
We offer unmatched value
Your signage plays a vital role in the long-term success of your brand. Here at SIGNLite, we strive to give you the most value possible as we help shape your brand's performance. When you contact us for your signage installation, we can help you stand out and amplify the professional image you have worked very hard to earn.
Contact SIGNLite To Handle All Your Signage Installation Needs
Need a signage installation company in North Haven? We've got you covered. We have the qualified staff, technology, and state-of-the-art tools to work on the most challenging signage projects. 
Contact us today at 203-239-6799 to set up a consultation and learn more about your project.
Signage Installation Company New Haven
SIGNLite
+1 203-239-6799
6 Corporate Drive
North Haven
CT
06473
View Larger Map
We welcome your comments!