The Premier Sign Company of Connecticut
For over 55 years, SIGNLite has been an industry leader providing our clients with high quality custom signage. Whether your business is looking for a complete sign package or simply looking to update your current signage, let SIGNLite guide you through the process with our turnkey approach. Our creativity and capabilities are limitless, and our team of dedicated professionals are always ready to assist and strive for total customer satisfaction.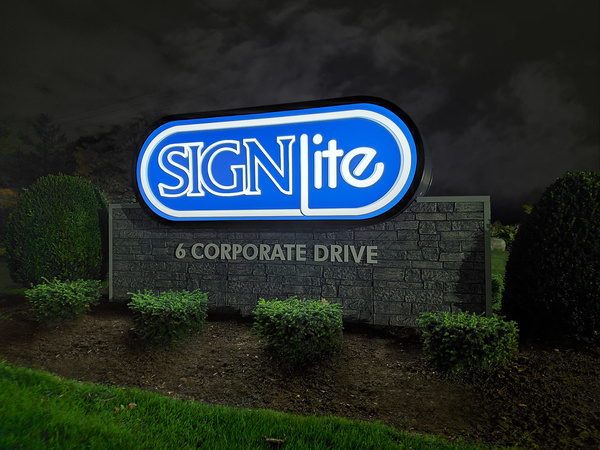 Content drives every move we make in the real world and on digital platforms. This condition means we have many possibilities on how we create marketing solutions and promote content, so we can easily reach our traffic and outreach goals.
Digital signage in North Haven CT is a powerful marketing tool that supports an agile marketing system. We break down the benefits of getting your signage from our sign installers near me and how the move will be a good investment for your business.
Benefits of getting your signage designed and installed by our local installers
Digital signage options
As the name implies, digital signage is about creating and displaying data on a digital platform. We focus on several signage designs to implement any display that will work best for your business. All our services work together to bring out the best impression for your digital ads, so you can reach your conversion goals. Sign-making companies give you one point of contact to get all kinds of digital signage services from us and do not have to worry about bringing together several professionals to do one single task.
Consistent quality for all signs and banners in North Haven
Creating consistency with your digital work means working with the same designer to offer the same experience and results each time. This means they will know the exact process and materials that replicate a sign, producing an exact copy of the work to maintain the brand's consistent impressionability. In addition, clients get to associate you with the same reputation each time because they can recognize your signage to have the same characteristics and branding.
They understand the locality.
Installing business signage is not easy when you do not know the area code rules and have familiarity with the placement of custom signs in North Haven in different locations. For example, you need an electrical permit to install a lighted digital display sign and zoning permission to install the sign in specific locations. It may also be necessary to have construction designs and plans sets so the state or relevant local authority can approve and license them for construction. We handle all of these minute requirements and licensing for you to get expedited and valuable services to save you the hassle and time.
Reasonable installation fees
Business signage can get you the best value when you get it at reasonable fees. Our local sign layout and installation companies know how to save on different design costs with each design and installation, which means you will get the best value in return by attracting your full potential of clients or sales.
Dynamic content
Sign Lite has an array of designers on deck and knows all the details of different design jobs. We take things a step further by identifying contextual content that will make a massive difference for your brand and include signage details.
In conclusion, businesses that use our sign installers near me maximize their potential because we handle the processes at reduced prices but maintain optimal standards. Contact us to book personalized consultation.
Sign Installers Near Me New Haven
SIGNLite
+1 203-239-6799
6 Corporate Drive
North Haven
CT
06473
View Larger Map
We welcome your comments!