The Premier Sign Company of Connecticut
For over 55 years, SIGNLite has been an industry leader providing our clients with high quality custom signage. Whether your business is looking for a complete sign package or simply looking to update your current signage, let SIGNLite guide you through the process with our turnkey approach. Our creativity and capabilities are limitless, and our team of dedicated professionals are always ready to assist and strive for total customer satisfaction.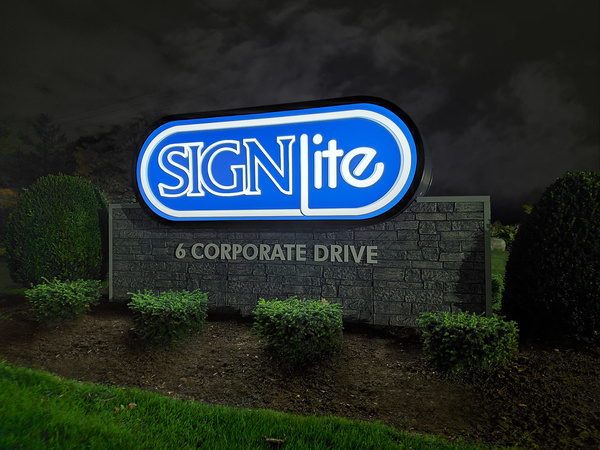 Metal signs are more vital and stable than various other options, making them an excellent choice for outdoor displays. Sign Lite cuts your metal signage into any shape and is a highly cost-effective choice that will not deteriorate from all the harsh weather elements.
About our metal sign fabrication designs
Our digital signage in North Haven CT is available in a variety of styles, including the following:
Custom shapes
Different color matches
Metallic finishes like gold or silver
A mirror finish
Reflective colors
Dry erase laminate finish
These signs and banners in North Haven can be of any shape, thickness, design, and size and fit into many different installation techniques. This means we can design the sign riveted or bolted to the wall, have a glued attachment, or get wired to the fencing or the sign frame board.
Our style of metal sign fabrication is excellent for outdoor applications like real estate, new business launchings, commercial spaces, and directional signs, among many more. We offer a whole tonne of colors and design styles for custom metal signs and are ready to help you construct any custom design into an actual admirable custom sign. The custom sign will include an intentional selection of materials, such as brass, aluminum, or copper, the color style, strength, and finishing, among many more.
Examples of personalized metal signs
The main goal of hiring a professional to do everything from the design to the installation is that we do not hesitate to express our creativity and customization. An example is that we know what it takes to express your brand's exact image, such as designing a 2D hamburger to match the one on your food outlet's logo. Working with sign layout and installation companies gives you endless opportunities to personalize your signs and attract as much attention as you can for maximum business profits. Some examples of metal sign fabrications include the following:
Layered panels
This style adds custom panels on top of one another, which gives the entire board another layer of depth and contrast. The front layer of the panel will usually display the message or image, while the second layer adds a shadow to bring the entire sign to life. The panel can be aboard if we display the message on a single board or letters to shadow the first layer of letters.
Multi-layered panels
As the name suggests, the custom signs in North Haven have more than one layer, with more depth and texture than the two-layered sign display. Each of the added layers makes the sign extremely interesting and easier to spot, especially at night when it is glowing in different colors and shades.
Lighting options
Our lit metal signs look illuminated at night because we add a lot of different lighting aspects onto them. An illuminated sign could have a simple lighting design, 3D or box styles to bring out more sides to a rather plain logo or wording.
These signs can be fixed, moveable, or more dimensional, which means they make a more significant impression and deliver more clients. Sign-making companies can help you fabricate your existing logo, create an entirely new one, or update a sign with better metal sign fabrication. Contact us to book a consultation.
Metal Sign Fabrication New Haven
We welcome your comments!