The Premier Sign Company of Connecticut
For over 55 years, SIGNLite has been an industry leader providing our clients with high quality custom signage. Whether your business is looking for a complete sign package or simply looking to update your current signage, let SIGNLite guide you through the process with our turnkey approach. Our creativity and capabilities are limitless, and our team of dedicated professionals are always ready to assist and strive for total customer satisfaction.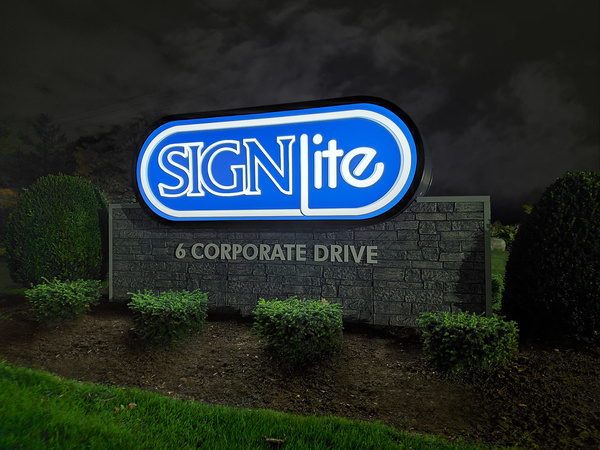 Reach out to our professionals from SIGNLite regarding LED signage for your business or store. We bring many years of experience and expertise to your sign fabrication project to ensure your total satisfaction with the finished result. A highly visible LED sign is an excellent choice for any type of business and offers numerous benefits to the business owner. If your customers have a hard time finding your location after hours or you're looking for a way to attract the attention of your community, speak with us about creating a custom LED sign for your storefront.
3 Ways We Customize LED Signs at SIGNLite
1. Unlike unlit signs and banners in North Haven business districts, LED signage offes the distinct advantage of high visibility. The ability to be seen from a long distance certainly increases the value of your sign, however, improved visibility is not the only perk. Your company's logo, brand, or message incorporated into an LED sign will set you apart from all other stores and serve as an affordable marketing tool.
At SIGNLite, we use LEDs to retrofit and convert conventional fluorescent signage into cost-effective, energy-efficient signs that save our customers money month after month. If your current lighted sign is costing you too much money in terms of electricity, reach out to us by calling 203-239-6799.
2. We design and manufacture LED cabinet signs that display professionalism and add a touch of class to your indoor or outdoor profile. LED cabinets are highly customizable- simply let one of our design specialists know what you have in mind and we'll work with you to achieve your goals within your budget.
Whatever size or style of LED cabinet sign you have in mind, we are happy to discuss it with you when you contact SIGNLite today.
3. LED channel letters are a popular sign option for retail stores, restaurants, service providers, and all types of businesses. Channel letters that stay illuminated 24-hours a day make a strong impression on the community and set you apart from other stores in close proximity.
LED digital signage is not just visually appealing- it's also cost-effective. As one of the most reputable sign-making companies in the country, SIGNLite cares about your budget and remains committed to delivering a quality sign at a price that is affordable. For all custom signs in North Haven, get in touch with professional sign designers and fabricators from SIGNLite today if you have questions about having a sign made or are ready to start on your project.
Custom LED Signage
By working with reputable sign layout and installation companies, you'll spend less money on a sign and be assured that your LED signage will be around for many years to come. When comparing sign manufacturers, keep the name SIGNLite in mind and let us know how we can help with your objectives.
Discuss your new sign's layout and print needs with someone who will go the extra mile to guarantee 100% customer satisfaction when you need a new sign. Make a call to SIGNLite today at 203-239-6799.
LED Signage New Haven
SIGNLite
+1 203-239-6799
6 Corporate Drive
North Haven
CT
06473
View Larger Map
We welcome your comments!