The Premier Sign Company of Connecticut
For over 55 years, SIGNLite has been an industry leader providing our clients with high quality custom signage. Whether your business is looking for a complete sign package or simply looking to update your current signage, let SIGNLite guide you through the process with our turnkey approach. Our creativity and capabilities are limitless, and our team of dedicated professionals are always ready to assist and strive for total customer satisfaction.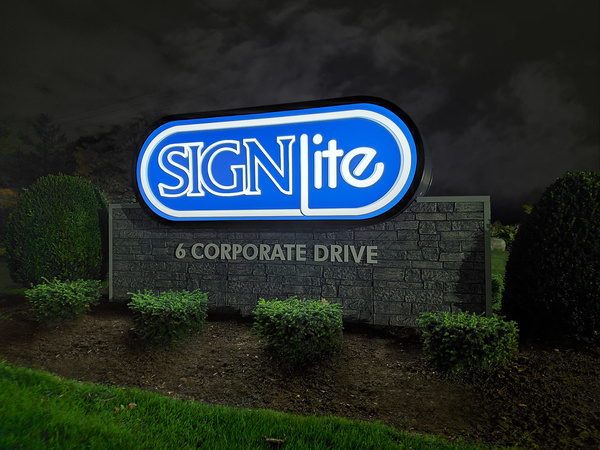 Illuminated signage is an excellent option for any business or storefront. If you're considering options for a new sign that will attract attention, increase brand appeal, or enhance your company's image, SIGNLite can offer professional insight and assistance. Our name is synonymous with quality signs and banners in North Haven; in fact, we bring many years of experience and expertise to your custom project to ensure your total satisfaction with your sign. Feel free to make a call to a SIGNLite LED sign specialist or use our Web chat to speak with an online agent now.
3 Illuminated Sign Options We offer at SIGNLite
1. LED digital signage in New Haven, CT makes a great impression and can be seen from a distance and at night. Being able to stand out among other signage is just one of the many advantages of choosing illuminated signage; additional benefits include:
Energy-efficiency, requiring a fraction of electricity to operate compared with a neon sign or traditional fluourescent sign
LEDs last an average of 6 years longer than other lights
Low-voltage, high-output
Ideal for all types of signs
Eco-friendly option
LEDs are used to retrofit and convert traditional signage
2. Not all sign-making companies are able to create custom signs in North Haven; at SIGNLite, we have the capabilities, experience, and skills to offer custom sign design and manufacturing in order to create beautiful, functional, and energy-efficient signs that are built to last. Consider LED Channel Lettering as a way to make your mark on a building, indoors or outdoors. Channel Lettering can help your business stand out if you're in close proximity to other stores.
3. Few sign layout and installation companies have invested in the kind of equipment needed to create as many different types of signs as SIGNLite. We use light-emitting diodes that require very little maintenance over the years to ensure your signage looks professional day in and day out. LED lights can create custom patterns and animations to capture the attention of passers-by or simply provide reliable lighting solutions that help ourcustomers establish a presence in their location.
LEDs can be recycled to prevent them from taking up space in the local landfill. If you have additional questions about the benefits of choosing an illuminated sign, we'd love to spend some time with you on the phone or via Web chat when you contact us today at SIGNLite.
LED Signage is just one of numerous sign services we offer at SIGNLite. Explore our online resources to learn more about our design, fabrication, and installation fo custom signage. You'll also find testimonials on our site, a full-color portfolio, and information about our company and its mission.
Reach out to a SIGNLite signage specialist by calling 203-239-6799 and let us know a little bit about your upcoming project; we'll add our insight to your ideas to create a powerful branding tool that will set you apart from all other businesses in your neighborhood, city, or town. Trust us for an affordable signage solution when you call us today.
Illuminated Signage New Haven
SIGNLite
+1 203-239-6799
6 Corporate Drive
North Haven
CT
06473
View Larger Map
We welcome your comments!