The Premier Sign Company of Connecticut
For over 55 years, SIGNLite has been an industry leader providing our clients with high quality custom signage. Whether your business is looking for a complete sign package or simply looking to update your current signage, let SIGNLite guide you through the process with our turnkey approach. Our creativity and capabilities are limitless, and our team of dedicated professionals are always ready to assist and strive for total customer satisfaction.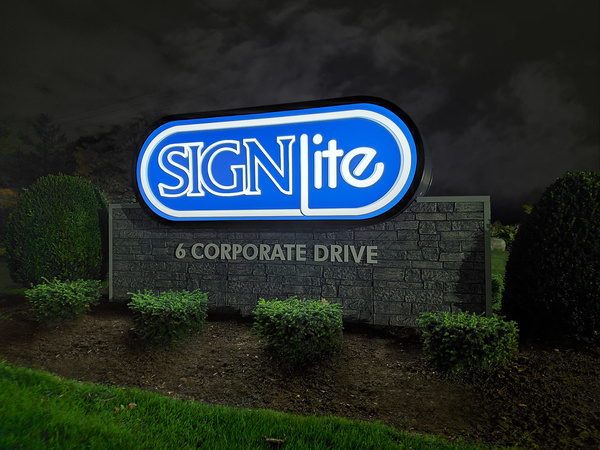 New businesses can end up with a lot of competition and slow results if they do not enter the market with innovative marketing systems. One way to stand out in a crowd of signage is to pay attention to the kinds of custom signs you are putting up.
Lighted business signs are a great way of bringing attention to your business, and you need a creator who will make yours stick out more. Sign layout and installation companies have a job to help businesses grow, and we do this by pumping fresh content into your marketing endeavors. We can infuse some of your ideas into the signage or come up with totally new signs and banners in North Haven that better the visibility of your business.
Top varieties of lighted custom signs in North Haven
Backlit signs
Backlit signs are also what we call lightboxes, and they have an LED that allows the light to shine through a translucent box. The backlit signs are more vibrant than most and stick out because they bring out the unique traits of a business sign design. A backlit sign is always better because it stands out at night and has a vibrant effect of attracting onlookers from down the street.
Custom letter signs
Lettering has a sophisticated ambiance because it involves lighting the back of a signage ad. Reverse channel lettering has a more elegant appeal than lighting up an entire board and will work well to heighten the look of your brand. We can make this lettering digital signage in North Haven, CT, as custom and stylish as possible by programming the colors and designs to different styles.
The facelifted lettering signs are more attractive than most and allow the sign to radiate in a unique way to your brand. There will never be a day when another brand shares the same name as you, which means people will automatically note your shop among a range of other options that have a generic style. You can also include a logo to the name, which will add a more vibrant and unique style to your brand.
Entire message centers
Digital signage offers so much to the advertising world because it has more flexibility than traditional placards and billboards. You have the freedom to make the sign as unique and different as possible, with the kind of versatility that will generate value for your business. Sign-making companies can create custom signs in New Haven that send a message to prospective clients by including the following additional information:
Adding your business logo, working hours, and name
Including details of events and available deals
Providing information on the weather, a motivating message for the day, and many more
Creating an entire board of detailed information is a powerful way of putting your brand message across in the community. This option is more common for businesses with many activities, such as a clothing store with regular sales, sports centers, religious settings, and others.
Are you looking for different illuminated signs to light up your business? Give us a call today at 203-239-6799, and we will schedule you for a personal consultation to address your unique situation.
Custom Signs New Haven
SIGNLite
+1 203-239-6799
6 Corporate Drive
North Haven
CT
06473
View Larger Map
We welcome your comments!