The Premier Sign Company of Connecticut
For over 55 years, SIGNLite has been an industry leader providing our clients with high quality custom signage. Whether your business is looking for a complete sign package or simply looking to update your current signage, let SIGNLite guide you through the process with our turnkey approach. Our creativity and capabilities are limitless, and our team of dedicated professionals are always ready to assist and strive for total customer satisfaction.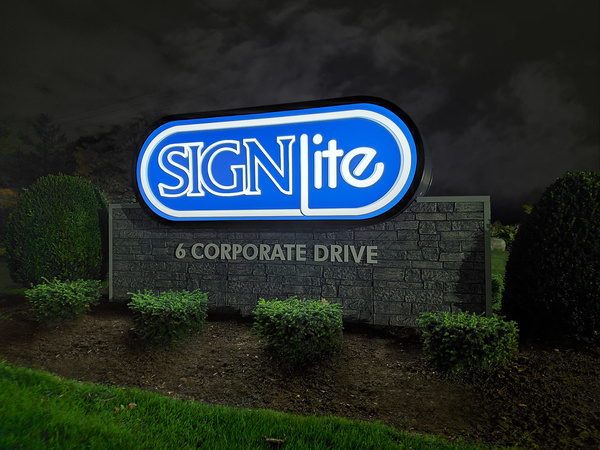 Businesses that understand the value of a good ad will always find options to upgrade their marketing and signage. Some will go the easier way by only using cheap materials like glass or metal, while others will spend a fortune on digital sign fabrications.
Sign-making companies have spent several years creating sign fabrications and have learned a couple of things about the complex algorithms of pricing different pieces. The first thing to note is that signs always have different prices to cater to all the different processes and materials that go into the design. We know how much we spend based on each service and material we add to the signage, which means we also know how to save money so you can get the same excellent quality but at lower prices.
Factors that determine the prices of sign fabrication digital signage in North Haven CT
As stated, the cost of the sign depends on the degree of customization. An example is that the simple 2D sign will always cost way less than the electronic 3D sign. Keep reading to learn more about all other significant contributions to setting the cost and how we can help you save money.
Material
Some materials are less expensive and will incur less overall costs. We recommend picking the material that will last a long time because it has the properties you need to last a long time. An example is that steel is a highly durable material and will persevere through the harshest weather and conditions to hold the entire signage in place for years.
Labor
Frequently, people do not understand how labor contributes to price changes. We consider the amount and type of human labor that goes into creating custom signs in North Haven, which means the more complex signage will always have more advanced human labor and software and hardware tools. In addition, durable and thicker or stronger materials will always need more work, which will also cost a lot more than expected.
Design sophistication
Sign fabrication can be as simple as lettering the brand's initials or creating complicated slides that translate into higher costs. Setting the cost is factoring in the complexity of each design phase and the amount of work it will take to produce real work. Another reality is that most parts of the signage will need a bit of smoothing and polishing, which means the overall cost will be even higher to cater to the extra work and resources.
Each additional work that goes into the process will have some cost, which means it is best to consult with us to save you the stress and time of trying to lower the cost while still maintaining the quality of the signs and banners in North Haven.
Energy efficiency
Energy-efficient signs save many operating costs, and sign layout and installation companies have several solutions to last a long time while saving you all the extra charges. More ways we save money on sign fabrication include using technology that is easy to alter, customizable designs, and swapping expensive signage with more affordable but quality options. Contact us online to book your personalized consultation on print needs and layouts.
Sign Fabrication New Haven
SIGNLite
+1 203-239-6799
6 Corporate Drive
North Haven
CT
06473
View Larger Map
We welcome your comments!