The Premier Sign Company of Connecticut
For over 55 years, SIGNLite has been an industry leader providing our clients with high quality custom signage. Whether your business is looking for a complete sign package or simply looking to update your current signage, let SIGNLite guide you through the process with our turnkey approach. Our creativity and capabilities are limitless, and our team of dedicated professionals are always ready to assist and strive for total customer satisfaction.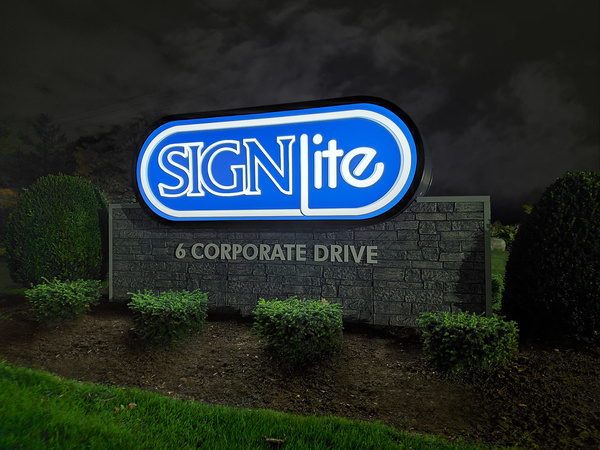 By choosing SIGNLite for your LED sign conversion in New Haven, you'll see a high return on your investment. Our signage pros can retrofit an old outdoor sign with energy-efficient LED lights, which are much more preferred for both performance and cost-effectiveness. As LED continues to replace out-dated lighting, it makes sense to consider converting your company's sign now, rather than later. A new LED fixture with LED bulbs will boost visibility, as well, so customers or clients can find your building, day and night.
3 Reasons To Consider An LED Sign Conversion In New Haven
1. LED bulbs are exceptionally energy efficient; a changeover is optimum if at all possible as it will prevent you from having to purchase a whole new sign. If your company's sign is still in good condition and you're looking for a cost-efficient way to upgrade to LED, a retrofit is an excellent choice. Here at SIGNLite, we're experienced and skilled in working with many different types of older signs. Our experts will be able to inform you whether a new LED fixture or a retrofit would work best for your set-up.
2. LEDs light up the night in a way that conventional bulbs cannot match. If your business is in a high-traffic location that makes it difficult for customers to pick your sign out from among a sea of competition, you'll benefit from an LED sign conversion in New Haven.
A lot of businesses are looking at LED conversions for their logo signs because they're brighter, have a longer lifespan, and are far more efficient, energywise, than their counterparts. Feel free to reach out to our staff with any questions about converting an existing business sign over to LED- we're here to help in every way.
3. Because of the fact that your company's sign is as valuable as any employee on your payroll, our team at SIGNLite wants to make sure it makes a great first impression on your clientele. With LEDs installed in your sign, you'll experience numerous advantages over using older products. For example, did you know that LED lighting can last up to 50,000 hours, or the equivalent of 11 years if you use an LED in your company sign for 12 hours per day? Additional perks include:
Instant turn-on via diode technology- no warming up needed to reach full brightness
Silent performance versus fluorescent humming
Affordable costs of retrofitting
Minimal UV emissions and zero toxic emissions
Many areas have rebate programs for converting to LED
Many different types of materials for creating signage are compatible with LEDs
Reliable lighting, regardless of outdoor temperatures
Energy savings as high as 80% from switching to LED
Can you think of a single reason not to call on SIGNLite for more information about LED sign conversion in New Haven? Continue exploring our website for free resources and information or reach out to our staff by calling 203-239-6799. Let us know when you call that you're considering an LED sign retrofit or conversion and we'll answer all of your questions.
LED Sign Conversion New Haven
SIGNLite
+1 203-239-6799
6 Corporate Drive
North Haven
CT
06473
View Larger Map
We welcome your comments!