Are you a business in New Haven, Connecticut looking for a way to attract more customers and stand out from the competition? Look no further than custom signage from SIGNLite.
Signs are an essential component of any business- they serve as a way to communicate with potential customers and make a lasting impression. Custom signage takes this a step further by allowing businesses to create unique and eye-catching displays that are tailored to their brand and message.
About The SIGNLite Team
At SIGNLite, our team of professionals has over 55 years of industry experience. We are dedicated to providing our clients with the best possible products and services. From your initial call to the final handoff, we take care of every aspect of the signage process with our turnkey approach, ensuring that your project is in the best hands possible.
Our state-of-the art facility, outfitted with cutting edge sign and design manufacturing equipment, enables us to design, fabricate, and install each project with ease. Our team of experts possess the knowhow to complete every job, no matter how big or small it is!
The Benefits & Uses of Custom Signage for Businesses
In a major city like New Haven, Connecticut, competition among businesses can be fierce. The mere presence of numerous rival companies can make it harder to survive, much less thrive. In such an environment, it's absolutely crucial to find ways to stand out from the rest. Businesses can try to blend in or mimic the look and feel of their competitors, but they risk getting lost in the shuffle. Businesses that differentiate themselves are more likely to capture attention, garner more customers, and generate more revenue. Custom signage may be your key to rising to the top.
Not only do custom signs help businesses attract attention, but they also have a variety of other benefits and uses. For example, signs can serve as a wayfinding tool, helping customers navigate your space and find what they're looking for. When a customer enters your business, they should feel welcomed and helped. Whether it's locating a specific product or service, or finding a restroom, custom signage eliminates confusion and frustration for your customers.
The uses of custom signage are not limited to outdoor and indoor signs. Signs can also be used in vehicles, trade shows, and exhibitions. Vehicle wraps can help promote your business on-the-go, reach more customers, and increase brand visibility. Custom trade show signage can make your booth stand out, attract more traffic, and generate leads. Custom exhibition signs can also create a memorable and impactful experience for visitors.
Whether you're looking for outdoor signs to attract customers, indoor signs to guide clients through your New Haven, Connecticut space, or digital displays to promote sales and specials, SIGNLite has the creativity and capabilities to bring your vision to life.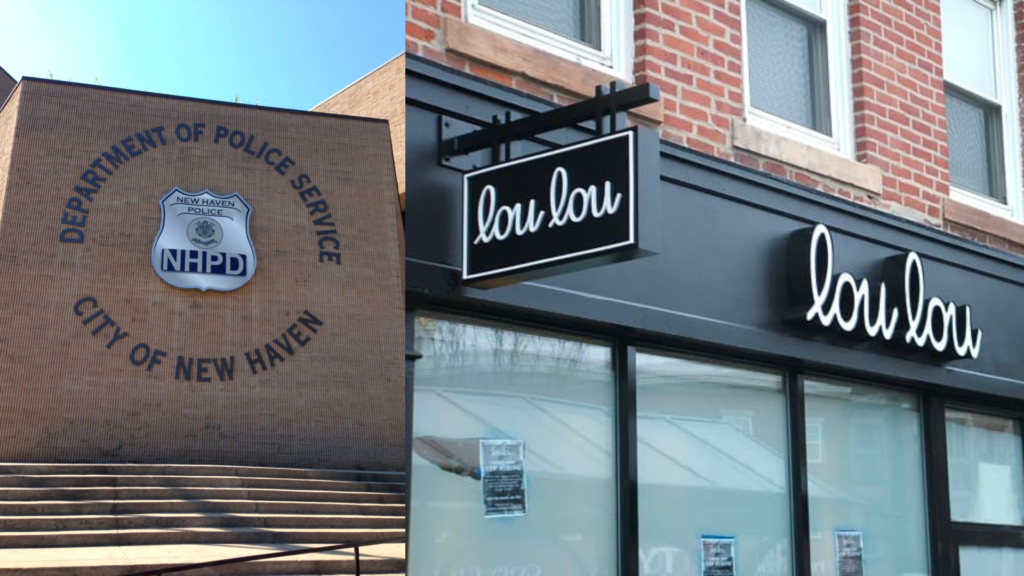 Custom Signage & Your Brand
A well-designed custom sign can become a symbol for your business, reinforcing your brand identity and allowing customers to easily identify and remember your product or service. Studies show that strategically placed and designed signs have a significant impact on a business's ability to attract new customers and enhance brand recognition. With custom signage, you get to showcase your New Haven, Connecticut business' unique identity and message in a way that no other advertising medium can.
In addition to attracting foot traffic and increasing sales, custom signage can build credibility as it instantly communicates the professionalism and attention to detail that underpins your work. Customers are more likely to trust and engage with businesses with professional signage, as it conveys a sense of credibility and legitimacy, building trust with potential customers. It also shows that your business takes pride in its brand and is committed to providing quality products/services.
Contact SIGNLite for Your Custom Signage Needs in & Around New Haven, Connecticut
If you're a business owner in New Haven, custom signage from SIGNLite is the way to go. Our team of experts will guide you through every step of the process, ensuring that the final product is not only aesthetically pleasing but also delivers maximum impact to help you grow your New Haven, Connecticut business. We have everything you need to create the perfect signs for your business. Contact us today to get started!